Yet Another Beatiful View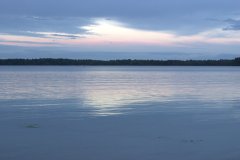 I was on a business trip to the east coast of Sweden last week. I took one photo from a place called Timmernabben.
It's very much the type of beautiful view you'll see in everybody's album :-). It almost looks like it's rendered using 3D Studio..
Written on October 7, 2006