Getting up Early in the Morning on Weekends..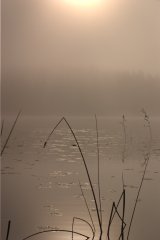 …can sometimes be rewarding. Sunday morning this week I went up at 7 in the morning and got into the car driving down to the summer hut. The image to the right is one of the results.
Early autumn mornings can be very nice. Just cold enough to remind you it's autumn. Very quiet. Very beautiful.
Written on September 28, 2006